Have you ever realized you are avoiding someone or something with the fear of facing a hard truth? It is like steering clear of a scale, because you might not like what it will read when your feet hit it. The real truth is I discovered...it is there, the weight (the hard truth) whether you choose to acknowledge it or look away. It will hit you, hard, even if you try to avoid it.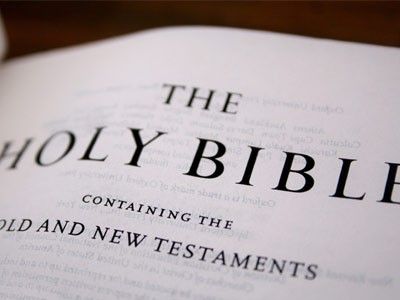 I recently watched "Book of Eli" with Denzel Washington. It is such an incredible movie. I highly recommend it for a time when you are wanting to watch something with substance.
Stop here if you have not seen the movie...
...I would hate to ruin it by giving away the ending.
For those who have seen the movie, you know Denzel Washington's character is carrying the last existing Bible to the one place on Earth where it can be duplicated. His strength and determination on delivering it through numerous obstacles was...well, mind-blowing!.Epecially after I discovered he was blind! However, it is incomparable to the ending...
The Bible is taken from him. You think the movie is over, no hope left. BUT everyday for numerous years he had
read
The Bible,
soaking
all the words in like a sponge. The words just flowed out like they were one with him.
This is when it felt like a big brick came crashing down on not one, but all ten of my toes.

In my oh-so-little free time lately, I spend it on pinterest, facebook, etc. all those social sites that fill me up with such joy (sarcasm). Only when I get tired of browsing, or in need of a good scripture, do I turn to the good book. I go through days where I let it collect that nasty little pest called dust. Oh,
but
I pull it out for bible study once a week and on Sunday mornings. Go me! Nuhuh.
I have to learn to prioritize. Knowing, loving and seeking the word is not left for the spare time.
It is not just about spending more time, but why read the Bible?....
Romans 5:14.... And the Scriptures were written to teach and encourage us by giving us hope.

2 Timothy 3:16-17....All Scripture is inspired by God and is useful to teach us what is true and to make us realize what is wrong in our lives. It straightens us out and teaches us to do what is right. It is God's way of preparing us in every way, fully equipped for every good thing God wants us to do.
And here is what Joshua
says about spending time in the scripture..
Joshua 1:8....Keep this Book of the Law always on your lips; meditate on it day and night, so that you may be careful to do everything written in it. Then you will be prosperous and successful.

...sounds like a pretty good deal to me!
In
John 8:31-32,
it tells us that if we are
truly disciples
to continue in the word, and we will know the truth and will be set free!
Well, I want to be a disciple, and I want to be set free.
Is it also not true that if we want to love someone, we need to know who they are?
What better way to know God, but through his word! Makes me want to go read me some Bible.
Seems like this Bible reading thing is pretty important. Here is a toast to wearing out Bible's everywhere!